Calendula Cream to Restore Skin Health
Posted by Geoff Beaty on 11 August 2021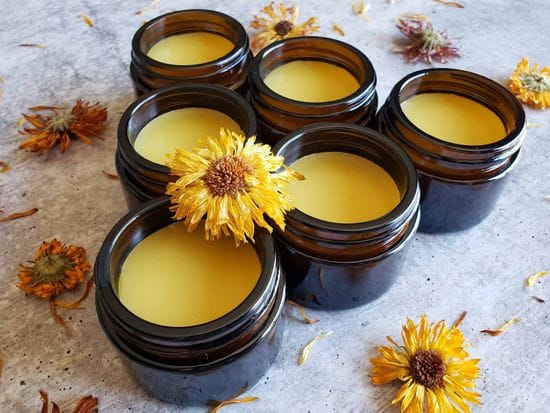 Calendula is one of my favorite herbs. The petals can be applied externally for a wide range of skin problems. Such as inflammation, dry skin, abrasions, wounds, eczema, psoriasis, burns and cancer treatments.
They are deeply healing to skin and safe enough for sore nipples with breastfeeding and delicate newborn skin. Calendula has antiseptic, antibacterial and astringent properties that work in tandem with it's healing abilities.
I make Calendula oil by steeping Organic Calendula Flowers in warm Extra Virgin Olive Oil, stirring frequently for many hours before straining.
This oil is a star ingredient in my Super Skin Salve, Lip Balms and Calendula Cream.
Calendula can be of particular use to those receiving radiation during cancer treatments.
Radiation exposure typically causes DNA damage and skin toxicity and topical Calendula brings all of it's healing properties to mitigate damage and speed your healing process.
Apply Calendula Cream on breasts and surrounding tissues (or wherever the radiation treatment is targeted) as well as bruised skin covering ports.
If you are reading this after radiation burns and sores are already a problem, Super Skin Salve will help the most at first, and then follow with regular Calendula Cream use.
Dry mouth is very common during cancer treatments, especially during Chemotherapy so Herbal Lip Balms help keep lips moist and comfortable all day and night.
Please let me know if you have any questions along the way!