Evidence Based Research | Patient Resources
Posted by Manuela Boyle on 19 January 2021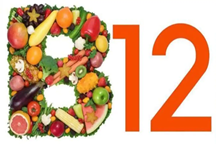 Vitamin B12 does a lot of things for your body. It helps make your DNA and your red blood cells, for example.
Since your body does not make vitamin B12, you must get it from animal-based foods or from supplements. You should do one of those on a regular basis because your body does not store vitamin B12 for a long time.
How much is enough?
The answer depends on things including your age, your eating habits, medical conditions and what medications you take.
The average recommended amounts, mea...