Air Pollution ― Second Leading Cause of Lung Cancer
Posted by Geoff Beaty on 18 September 2021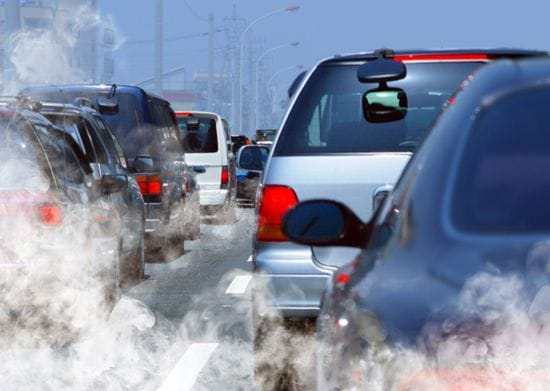 Air pollution is the second leading cause of lung cancer in the world, after smoking, results of a novel analysis suggest.
The new data show that the rate of lung cancer deaths attributable to air pollution varies widely between countries.
Serbia, Poland, China, Mongolia, and Turkey are among the worst affected.
The analysis shows an association between deaths from lung cancer and the proportion of national energy that is produced from coal.
"Both smoking and air pollution are important causes of lung cancer," said study presenter Christine D. Berg, MD, former co-director of the National Lung Screening Trial, and "both need to be eliminated to help prevent lung cancer and save lives.
"As lung cancer professionals, we can mitigate the effects of air pollution on causing lung cancer by speaking out for clean energy standards," she said.
Berg presented the new analysis on September 9 at the World Conference on Lung Cancer (WCLC) 2021, which was organised by the International Association for the Study of Lung Cancer (IASLC).
The findings from the new analysis are "depressing," commented Joachim G. J. V. Aerts, MD. PhD, Department of Pulmonary Diseases, Erasmus University Medical Center, Rotterdam, the Netherlands.
It is now clear that air pollution has an impact not only on the incidence of lung cancer but also on its outcome.
Indeed, previous research showed that each 10 µg/m3 increase in particular matter of 2.5 µg in size was associated with a 15% to 27% increase in lung cancer mortality. There was no difference in rates between women and men.
A key question, Aerts said, is whether reducing air pollution would be beneficial.
Efforts to reduce air pollution over recent decades in the United Kingdom have not led to a reduction in lung cancer deaths. This is because of the increase in life expectancy ? individuals have been exposed to pollution for longer, albeit at lower levels, he pointed out.
Because of lockdowns during the COVID pandemic, travel has been greatly reduced. This has resulted in a dramatic reduction in air pollution, "and this led to a decrease in the number of children born with low birthweight," said Aerts.
Hopefully, that benefit will also be seen regarding other diseases, he added.
The call to action to reduce air pollution is of the "utmost importance," he said. He noted that the focus should be on global, national, local, and personal preventive measures.
"It is time to join forces," he added, "to 'clean the air.'
Reference:
Air Pollution ? Second Leading Cause of Lung Cancer - Medscape - Sep 13, 2021.