Liver Detox Green Smoothie
Posted by Manuela Boyle on 2 April 2022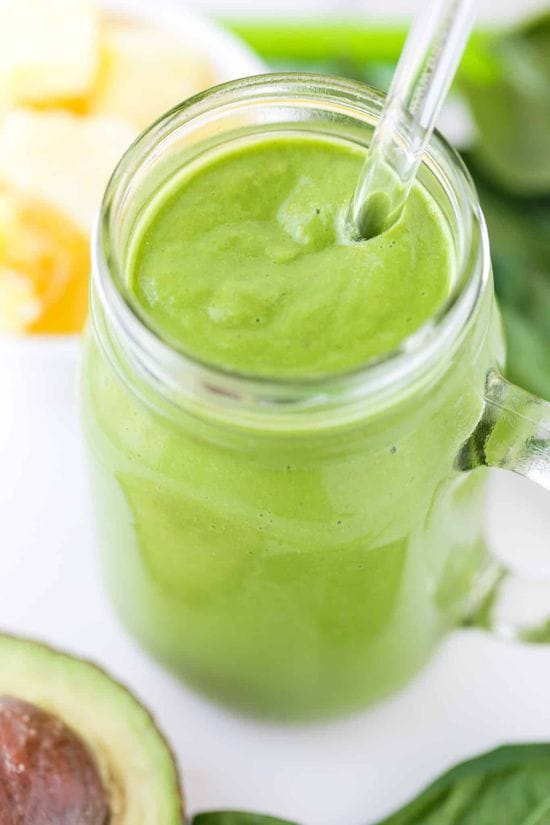 This Liver Detox Smoothie is a great recipe to help you feel more energetic and less bloated. It's perfect for those times of the year when you're feeling like you want to increase your nutrient intake to help your body feel its best.
With only wholesome ingredients, this green smoothie is a powerhouse of antioxidants and immune-boosting nutrients. Cilantro in particular is renowned for its protective and detoxifying factors.
This smoothie has no dairy in it, but the avocado makes it super creamy and satisfying. The other ingredients add flavour and nutrition, without tasting overly "green".
Add a Protein Powder:
We recommend using a hemp protein powder to give it a plant-based protein boost, making it a well-rounded meal-in-a-glass, or excellent The powder blends easily in smoothies and can also be incorporated baked goods, pancake batter, and/or oatmeal.
For a sensitive digestive system, many protein powders mess with me, but hemp protein works like a charm! Adding it to a smoothie or energy bars/bites is an effective, easy-to-process form of protein.
Ingredients for Liver Detox Smoothie:
Apples: Contain a good source of pectin, which is necessary for the body to cleanse and release toxins from the digestive tract. In this sense, apples help the liver handle the toxic load.
Carrots: high in plant-flavonoids and beta-carotene which can help stimulate and support overall liver function
Walnuts: Walnuts help the liver in detoxify ammonia, and are also high in glutathione and omega-3 fatty acids, which help keep the liver clean. Walnuts are best consumed when liquified to make them easier for your body to digest, so adding them to a smoothie is quite brilliant!
Parsley: Contains a high concentration of vitamins, minerals, antioxidants, enzymes, chlorophyll and volatile oils, all of which support healthy liver function. Parsley, along with other fresh herbs, is known for its awesome liver and kidney support.
Lemon: High in vitamin C, which helps the body break down toxic materials into substances that can be absorbed by water.
Turmeric: Turmeric assists enzymes that actively flush out dietary toxins, making it a powerful anti-inflammatory.
Spinach: Extremely high in chlorophyll, leafy greens soak up environmental toxins from the bloodstream. They neutralise heavy metals, chemicals, and pesticides and also help protect the liver.
Cinnamon: I love adding cinnamon to improve blood circulation. While cinnamon isn't known for its liver-cleanse properties, I adore its circulatory benefits.