Life is better when you create it out of love, not out of fear
Posted by Manuela Boyle on 13 June 2021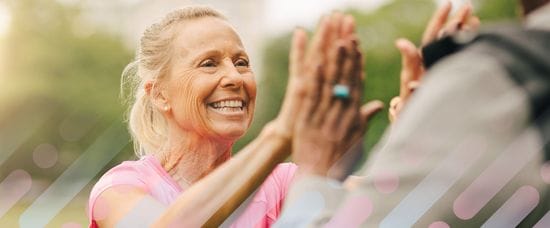 No one told you that life after cancer could be so challenging. There may have been changes in every area of your life, and it's all you can do to try to put the pieces back together again. You wonder when you'll be able to move beyond the unpredictability and the fear and feel like you're on a sure course towards stability and happiness.
The good news? A wonderful new chapter awaits you, one that fully reflects your beauty and strength. You can create a life that in many ways is richer than it was before cancer.
My greatest joy will be helping you create a life you're thrilled to be living, as I help others do every day.
Ask us about our three different programs to help you get to your radiant next chapter.
This program is ideal for you if you're:
Feeling alone because everyone around you thinks things are back to normal, and you're wondering if there even is a "normal" anymore
Struggling to free yourself from problems that feel out of your control
Unable to let go and enjoy yourself, or hesitating to make decisions because you're worried about cancer coming back
Feeling like you've lost your way, and wishing someone would give you a warm hug and a reliable map
We will be right by your side to help you:
Find love and understanding whenever you need it, so you never feel alone
Protect yourself from ambush by worry and self-doubt, so you walk forward with greater confidence
Let go of the sense that life is controlling you, and start getting back in charge
Discover relief and excitement as the gates open to your happy future!