Lavender for Anxiety
Posted by Geoff Beaty on 30 July 2021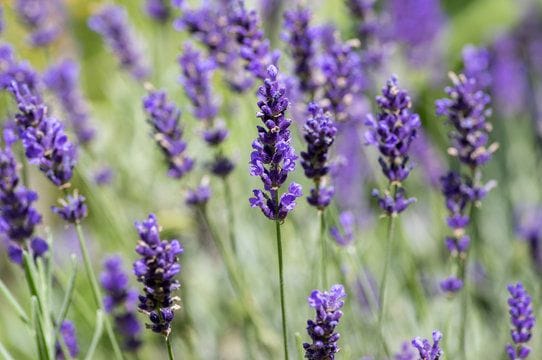 Lavender is a well known to promote relaxation, foster sleep quality in those experiencing occasional anxiety, calm nervousness, and support general mental health.
Clinical trials published in peer reviewed medical journals demonstrate levander is a well-tolerated option for occasional anxiety.
While lavender's chemical composition includes terpenes, alcohols, ketones, polyphenols, and flavonoids, its monoterpenes linalyl acetate and linalool are the most likely primary components responsible for its beneficial activity.
Both linalool and lavender essential oil have demonstrated in vitro a dose-dependent ability to interact with the glutamate NMDA-receptor and an ability to bind to the serotonin transporter (SERT).
Furthermore, the lipophilic properties of lavender enable it to cross cell membranes and impact signaling channels in neurons with a significant reduction of nervousness and anxiety without sedation or unwanted sedative effects.
Do you need to relax? Ask us how to help you
REFERENCES
Kasper S et al. Int Clin Psychopharmacol. 2010;25(5):277-87.
Woelk H et al. Phytomedicine. 2010;17(2): 94-9.
Donelli D et al. Phytomedicine. 2019;65:153099.
Lopez V et al. Front Pharmacol. 2017;8:280.
Schuwald A et al. PLOS ONE. 2013;8(4):e59998.
Kasper S et al. Eur Neuropsychopharmacol. 2015;25(11):1960-7.