Hemp is a Highly Digestible Protein
Posted by Geoff Beaty on 30 June 2021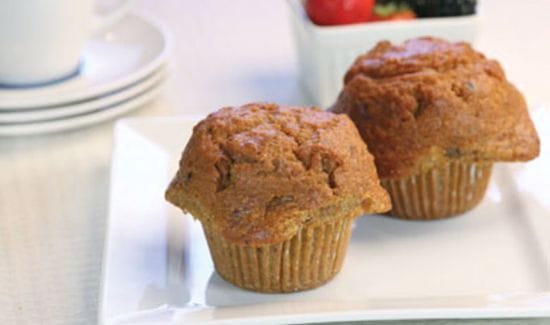 Hemp protein is an emerging player in the protein market and boasts many desirable qualities.
It is vegan-friendly, being the richest source of plant-based protein, comprising 20 known amino acids, the essential building blocks of protein. It is a dense source of essential nutrients, including essential fatty acids (EFAs) and is gentle on the digestive system. Furthermore, it contains no known allergens, making it hypoallergenic and it is sustainably grown without the use of herbicides, pesticides or fungicides.
Hemp is also not genetically modified and is made in Australia by milling and sieving the hemp meal resulting from the cold-pressing of whole raw organic hemp seeds. No heat is used in the mill head or otherwise, nor any toxic chemical processes are used in its yield.
NUTRITIONAL CONTENT
PROTEIN
Hemp is 50-60% protein and has an excellent amino acid profile. It is the only plant-based protein that stores its protein in the form of edestin and albumin, which are highly digestible. It also contains naturally occurring fibre, is high in polyunsaturated fatty acids, very low in carbohydrates, has no sodium and is loaded with B vitamins, minerals and vitamin D3. In facts it is the only plant source of Vitamin D3. This makes hemp a real superfood.
Hemp is a bioactive (globular) protein that, when broken down by the body, transforms back into an amino acid which is then used to create one of the many proteins which the body requires. If the amino acid, for example, was part of a globular protein, such as hemp, it could be turned into a fibrous protein and visa versa therefore aiding in muscle repair. Globular proteins are also precursors for some of the most vital chemicals in the body: haemoglobin (which transports oxygen), hormones (which regulate all the bodily processes), antibodies (immunoglobulins, which fend off invading antigens and pathogens) and enzymes (which catalyse and control biochemical reactions).
FATTY ACIDS
Hemp seeds contain the highest concentration of EFAs found in any food on the planet, including alpha-linolenic acid (ALA), an omega-3 supersaturated EFA, and linoleic acid (LA), an omega-6 polyunsaturated EFA.
Hemp is a unique source of the long chain fatty acids stearidonic acid (SDA) and gamma linolenic acid (GLA) which help the body facilitate more efficient conversion of omega-3 and omega-6 EFAs more effectively.
OTHER NUTRIENTS
Hemp seeds are also high in a number of essential nutrients including chlorophyll, magnesium, potassium, sulphur, phytosterols, ascorbic acid, betacarotene, calcium, fibre, histidine, iron, potassium, phosphorus, riboflavin, niacin and thiamin, as well as insoluble fibre.
HEMP VS MARIJUANA
Hemp is not marijuana and vice versa, as the public has been led to believe for 60 years.
Ask us about easy to make and highly nutritious recipes with hemp. Our Hemp Muffins are absoulutely amazing!!!
References:
Dalotto T. The hemp cookbook: from seed to shining seed. Rockchester, Vermont: Healing Arts Press; 2000.

Callaway JC. Hempseed as a nutritional resource: an overview. Euphytica 2004;140(1-2):65-72. [Abstract]

Lees RC. Cannabis sativa Seu Indica: Indian hemp. BMJ 1895;1(1780):300-301. [Full Text]