Empowerment through Exercise
Posted by Geoff Beaty on 20 June 2021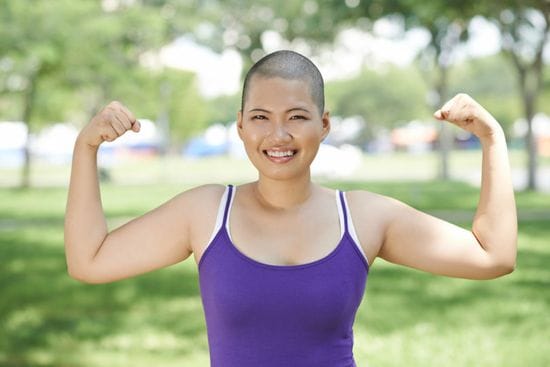 Extensive research has shown that regular exercise can reduce the risk of a wide range of chronic diseases, from type 2 diabetes to osteoarthritis, and potentially even cancer. However, have you considered how exercise can be beneficial if you've already been diagnosed with cancer and are undergoing treatment? If you've completed your cancer treatment, what role can exercise play in restoring and maintaining your physical and emotional well-being?
Many patients with cancer, as well as cancer survivors, have reservations about exercise. You may wonder if your body can handle it, and if any additional strain on your body will increase your risk of health problems.
The human body is designed to be in motion. Physical activity is a natural function with countless health benefits. By contrast, sitting for extended periods of time, for example, can increase the risks of obesity, back and neck pains, high blood pressure, high blood sugar, and other health problems.
The best thing that patients with cancer and cancer survivors can do is take better care of themselves. Research has shown that among the most effective ways to improve your physical condition are to stay active and to exercise.
Exercise and Cancer Treatment Go Hand in Hand
The benefits of starting or maintaining an exercise regimen during cancer treatment are as much psychological as they are physical. In addition to improving how you feel and function, exercise can put you in a more positive frame of mind that empowers you to take a more active role in your health. Exercise is also a healthy, productive way to stay busy and overcome feelings of boredom and isolation during the COVID-19 pandemic.
By building stamina and muscle, you can increase your energy and strength and reduce pain, which can make certain phases of treatment less challenging from a physical standpoint. One study showed that regular exercise reduced fatigue, which is the top complaint during cancer treatment, by 40% to 50%. In fact, many doctors recommend exercise as an additional therapy for patients who are undergoing cancer treatment.
Research has shown that exercise during and after cancer treatment can:
Prevent obesity
Reduce the symptoms of anxiety and depression
Reduce fatigue
Reduce inflammation
Reduce high insulin levels
Reduce reliance on medication
Improve immune system function
Improve digestive system function to limit exposure to carcinogens
Improve bone health
Improve quality of sleep
Multiple research studies suggest that patients with breast or colorectal cancers who exercise reduce their risk of death from cancer and other causes. Physically active breast cancer survivors had a 42% lower risk of death from any cause and a 40% lower risk of death from breast cancer than patients who were the least physically active. Patients with colorectal cancer who are physically active after a cancer diagnosis can reduce the risk of death from cancer by 30% and reduce the risk of death from any cause by 38%.
Some studies have also linked exercise to better outcomes for patients with prostate cancer, non-Hodgkin lymphoma, stomach cancer, and malignant glioma.
Cancer survivors should also make exercise part of their lifestyle.