Tips for Reducing Chronic Stress during Cancer Treatment
Posted by Geoff Beaty on 20 June 2021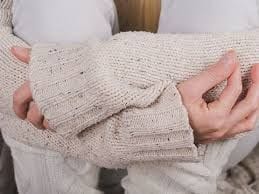 There are many ways to manage stress from daily activities like deep breathing to longer-term strategies like counseling.
We can help you finding a variety of techniques that work for you and support your overall wellbeing for years to come.
These are some of our tips:
Take deep breaths with our Breathing Techniques to Soothe the Soul
Get at least 7-9 hours of quality sleep each night
Exercise, but not too much
Talk to a counselor or ask us for a referral
Start a gratitude journal
Meditate
Optimize your nutrition to support a healthy stress response (healthy protein, fats and a variety of colorful vegetables and fruits)
Socialize with supportive friends or family
Take our Mindfulness-Based Stress Reduction with Kinesiology and Reiki
Create and reassess your "To-Do" list, handoff things that others can help with
Spend time in nature
Do a digital detox (e.g. no electronic devices for 24-hours, or a weekend)
Reframe your self-talk (e.g. Instead of "They rejected my job application," think "I wasn't rejected, I'm being redirected towards something better.")
References.
Yaribeygi H, Panahi Y, Sahraei H, Johnston TP, Sahebkar A. The impact of stress on body function: A review. EXCLI J. 2017;16:10571072. doi:10.17179/excli2017-4802 .