Quercetin For Follicular Lymphoma
Posted by Geoff Beaty on 23 October 2021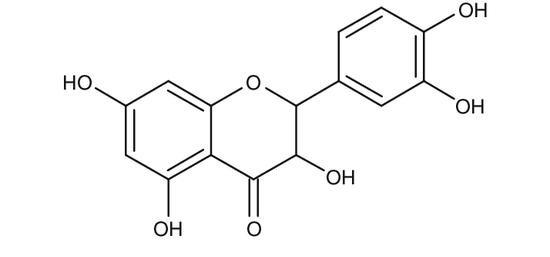 Follicular lymphomas (FL) are a type of non-Hodgkin's lymphomas that most times respond very well to chemotherapy treatments (first-line therapy). Follicular lymphoma are associated with the over expression of Bcl-2 and chromosomal translocation (14;18), leading to deregulated apoptosis. As Bcl-2 is an important negative regulator of the mitochondrial pathway, novel therapeutic approaches circumventing the mitochondrial block may prove useful to treat these patients.
A few unconventional compounds, including polyphenols and the cytokine TRAIL (TNF-related apoptosis-inducing ligand), are being extensively studied for their capacity to restore apoptosis in many tumours, including lymphomas.
Evidence-based research demonstrates that quercetin, a natural flavonoid, restores TRAIL-induced cell death in resistant transformed follicular lymphoma B-cell lines, despite high Bcl-2 expression levels due to the chromosomal translocation.
Therapeutic doses of quercetin could become of interest for those patients who are not responding positively to their first line of treatments.
Considering that quercetin exhibits limited side effects and is extremely well tolerated in humans as demonstrated in clinical trials combining it with chemotherapy could represent an attractive therapeutic approach for follicular lymphoma.
References
Jacquemin, G., Granci, V., Gallouet, A. S., Lalaoui, N., Morlé, A., Iessi, E., Morizot, A., Garrido, C., Guillaudeux, T., & Micheau, O. (2012). Quercetin-mediated Mcl-1 and survivin downregulation restores TRAIL-induced apoptosis in non-Hodgkin's lymphoma B cells. Haematologica, 97(1), 38–46. https://doi.org/10.3324/haematol.2011.046466