Cyclic Fasting Helps in Cancer Patients, Early Results Show
Posted by Manuela Boyle on 23 December 2021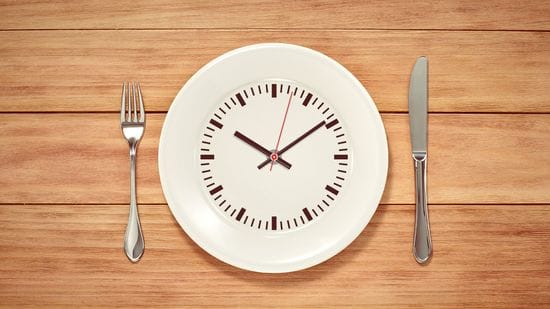 A severe calorie-restriction regimen, known as the "fasting-mimicking" diet (FMD), is safe, tolerated by cancer patients, and leads to positive changes in metabolism and the immune system that could prove key in anticancer therapies, Italian researchers report.
Studies of tumour-bearing mice have shown that FMDs "enhance the activity of antineoplastic treatments by modulating systemic metabolism and boosting antitumor immunity," write Claudio Vernieri, MD, PhD, a medical oncologist at the National Cancer Institute of Milan and director of the metabolic reprogramming in solid tumours program at the FIRC Institute of Molecular Oncology, and his colleagues.
To evaluate the effects of similar dietary regimens in humans, they studied 101 patients being treated for different types of cancer who were asked to follow an FMD regimen in which 1800 kilocalories were consumed in 5 days (600 on the first day and up to 300 in the subsequent 4 days). "The cycle was repeated every 3 to 4 weeks. Between cycles, patients were not subjected to specific dietary restrictions but were recommended to adhere to international guidelines for a healthy diet and lifestyle," Vernieri and his colleagues explain in their report.
In contrast to previous studies, almost all patients could follow the dietary regimen; the compliance rate was 91.8% over all FMD cycles. "In addition, the FMD regimen could change both systemic and intra-tumour metabolism and immune response," the researchers write.
From the perspective of metabolism response, the FMD regimen reduced median plasma glucose concentrations by 18.6%, serum insulin levels by 50.7%, and serum IGF-1 levels by 30.3%, and these modifications remained stable over several cycles.
The data on loss of body weight, which could present a problem for these patients, was also reassuring: weight loss was reversible during the healthy-eating periods between FMD cycles.
However, the greatest news from a biologic perspective and the most relevant news from a translational perspective was that the FMD regimen had a broad immunomodulation effect. "Our results provide the first actual evidence that this regimen produces systemic immunomodulatory effects in humans associated with the activation of numerous anti-cancer programs at the tumour level," the team writes.
Could it be already feasible, then, to start moving toward the clinical use of this strategy? Not quite, as the main limitation of this study is that it did not allow the researchers to draw conclusions about the antitumor effect of calorie restriction. Because study participants were a heterogeneous group of patients with different tumour types and different anticancer therapies, a proper assessment of the therapeutic impact of calorie restriction in patients was not possible.
Please note: What Intermittent Fasting Is Not
It does not restrict water intake: Water, as well as beverages that do not have calories such as calorie-free soda and water drinks, tea, and coffee are generally allowed.
It does not define what foods should be eaten or not eaten.
It does not restrict intake of medications or supplements.
It does not define or restrict the number of calories eaten while not fasting.