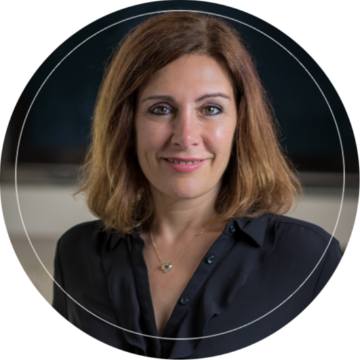 MPhil., MPH, MHSc., IFMCP, ND, SIO, FIO.
Manuela Boyle is the founder and visionary of Vitawell Wellness. She has a strong and vast background in evidence-based naturopathic integrative cancer care therapies having completed both undergraduate (Bachelor of Health Science) and postgraduate training (Master of Health Science and Master of Public Health) in Australia. Manuela is also a Certified Practitioner of Functional Medicine (IFMCP) from the prestigious Institute for Functional Medicine (Gig Harbour, USA). Manuela has also completed a post-graduate training in Integrative Oncology (Arizona State University, USA) for which she has received a fellowship.
In Australia, Manuela is a member of the Australian Traditional Medicine Society (ATMS) which has a membership of several thousand members, requires an assessment of professional qualifications prior to membership and implements a strict code of ethics. Manuela is also a member of the Australasian Integrative Medicine Association (AIMA) which represents both medical doctors and other healthcare professionals who practice integrative medicine. She maintains a membership with the Society of Integrative Oncology (SIO, USA); with the Clinical Oncology Society of Australia (COSA, Australia); and with the Nutrition Society of Australia (NSA).
Manuela has also developed and presented various training modules in Integrative Oncology for the Australian Traditional Medicine Society (ATMS); the Australian College of Nutritional and Environmental Medicine (ACNEM) and been responsible for various national and international presentations, webinars, and peer reviewed publications.
As a High Degree Researcher in collaboration with the University of New England, Manuela is the principle investigator of a large study investigating the level of health literacy of adult cancer survivors and their skills in the management of chronic issues secondary to oncologic treatments.