Wonder Walnuts
Posted by Manuela Boyle on 30 December 2021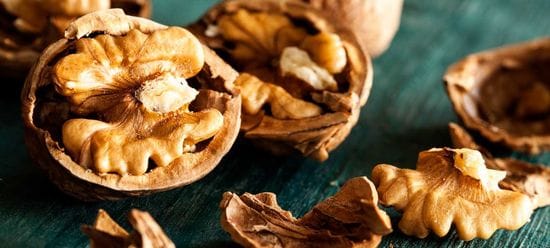 Walnuts may improve heart health and reduce breast cancer risk by affecting the gut microbiome - the collection of trillions of bacteria in the gastrointestinal tract, a study has found.
Walnuts are just one in a line foods that contain dietary fibre and have interested scientists for their impact on the microbiome and health, said researchers from the University of Illinois at Urbana-Champaign in the US.
The study, published in The Journal of Nutrition, shows that consuming walnuts not only impacted the gut microbiota and microbial derived secondary bile acids but also reduced LDL-cholesterol levels in the adults in the participants. This in turn is beneficial for cardiovascular, metabolic, and gastrointestinal health, researchers said.
Other emerging research shows potential for walnuts to contribute to a cancer-preventive diet through several compounds possibly working together. Ellagitannins, melatonin and gamma-tocopherol may each work through different paths to reduce oxidative stress, inflammation, and gene expression that can lead to cancer.
Reference:
Hardman WE, Primerano DA, Legenza MT, Morgan J, Fan J, Denvir J. Dietary walnut altered gene expressions related to tumor growth, survival, and metastasis in breast cancer patients: a pilot clinical trial. Nutr Res. 2019 Jun;66:82-94. doi: 10.1016/j.nutres.2019.03.004. Epub 2019 Mar 10. PMID: 30979659; PMCID: PMC6853029.