Urtica (Nettle) Root May Improve Prostate Health
Posted by Geoff Beaty on 3 September 2021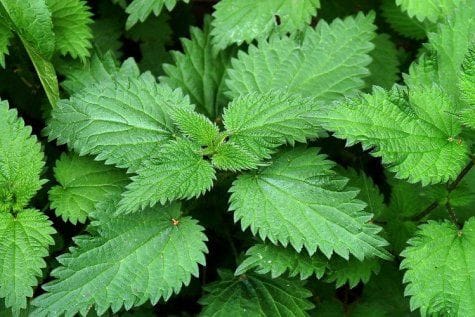 Urtica Dioica or Nettle roots are a folkloric classic for treating genitourinary complaints, although the mechanisms of action have not been extensively researched or explored.
Limited evidence has shown that Urtica roots contain the phytosterols' stigmasterol, campesterol, and related steroids. In addition to these phytosterols, polysaccharides and lectins contribute to the medicinal effects.
Recent research shows that Urtica has many mechanisms of action on the genitourinary tract, including effects on sex hormone–binding globulin (SHBG), aromatase enzymes, epidermal growth factor, and prostate membrane receptors for steroids.
Urtica is a safe and nourishing plant, and no toxic effects, mutagenicity, or drug interactions have been reported to date.
Animal models of prostate cancer and research on prostate cancer cell lines have shown that Urtica roots have antiproliferative effects on prostate malignant neoplasms, without exerting cytotoxic effects on healthy prostate cells.
Urtica inhibits lymphatic types of prostate cancer. Researchers have reported an anticancer mechanism on electrolyte channels of prostate cell membranes, whereby Urtica sterols influence adenosine triphosphate enzymes and affect conduction of sodium and potassium.
Urtica also has positive effects on SHBG such that hormonal stimulation of the prostate is inhibited.
Sex hormone–binding globulin is an endogenous glycoprotein known to bind sex steroids, including testosterone and oestradiol, while corticoids and progesterone are unaffected by SHBG.
It is crucial in the delivery of estrogen and testosterone to the reproductive organs, as it escorts testosterone and oestradiol in the circulatory system.
These hormones are then freed to traverse cell membranes of target tissues such as the prostate gland.
Sex hormone–binding globulin has a greater affinity for dihydrotestosterone, the most active form of testosterone in the human body; therefore, the quantity and activity of SHBG can contribute to the proliferative effects of testosterone on the prostate gland.
Many factors affect SHBG levels, including growth hormone, thyroid hormone, insulin, and general liver health.
Low levels of SHBG are associated with metabolic syndrome, diabetes, hypothyroidism, and ovarian cysts, while high levels of SHBG are associated with prostate, breast, and ovarian cancers.
Another mechanism by which Urtica may improve prostate health is by inhibiting excessive levels and activity of SHBG. In fact, researchers have reported that SHBG was entirely blocked by Urtica root extracts when consumed in significant amounts.
References
Hirano T, Homma M, Oka K. Effects of stinging nettle root extracts and their steroidal components on the Na+,K(+)-ATPase of the benign prostatic hyperplasia. Planta Med. 1994;60(1):30-33.
Chrubasik JE, Roufogalis BD, Wagner H, Chrubasik S. A comprehensive review on the stinging nettle effect and efficacy profiles, part II: urticae radix. Phytomedicine. 2007;14(7-8):568-579.
Konrad L, Müller HH, Lenz C, Laubinger H, Aumüller G, Lichius JJ. Antiproliferative effect on human prostate cancer cells by a stinging nettle root (Urtica dioica) extract. Planta Med. 2000;66(1):44-47.
Lichius JJ, Renneberg H, Blaschek W, Aumüller G, Muth C. The inhibiting effects of components of stinging nettle roots on experimentally induced prostatic hyperplasia in mice. Planta Med. 1999;65(7):666-668.
Lichius JJ, Muth C. The inhibiting effects of Urtica dioica root extracts on experimentally induced prostatic hyperplasia in the mouse. Planta Med. 1997;63(4):307-310.