Understanding Self-Compassion's Impact on Cancer Patients: A Revealing Study
Posted by Manuela Boyle on 8 November 2023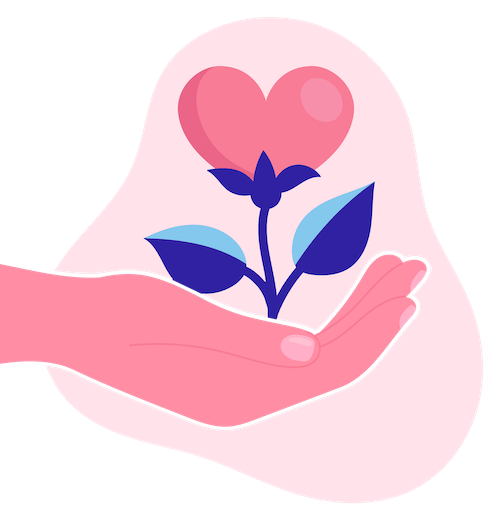 In the world of emotional well-being, self-compassion shines as a beacon of hope. Studies have shown that it can make a real difference in how we cope with tough times. But, most of these studies only looked at self-compassion at one point in time, leaving a gap in our understanding of how it affects our future emotional well-being. This study, which followed cancer patients over time, aims to fill in that gap. We want to see how self-compassion at the start of their cancer journey might influence how they feel during their treatment.
What the Study Involved:
This special study took place at the Shaanxi Provincial Tumour Hospital in Xi'an, China, with 153 cancer patients. Researchers spoke to them right after they received their cancer diagnosis (T1), when they began their medical treatment (T2), and when they completed their treatment (T3). The goal was to understand how self-compassion connects to their emotional well-being throughout their journey. To achieve this, researchers used a unique analysis technique.
Key Findings:
At the beginning of the study (T1), researchers discovered that self-compassion was related to how much patients felt symptoms of depression, anxiety, and fatigue. However, the most striking finding was the significant impact of warm and positive self-compassion on their emotional well-being as their treatment progressed (T3). This impact remained significant even when considering their emotional state at the beginning. Warm and positive self-compassion also appeared to help alleviate anxiety during treatment (T2). Negative self-compassion did not exhibit the same influence.
Conclusion:
This study sheds light on the vital role of warm and positive self-compassion in the cancer journey. It appears to contribute to reduced feelings of depression, anxiety, and fatigue over time. As we move forward, it becomes essential to explore ways to nurture warm and positive self-compassion among cancer patients. This may lead to even better emotional well-being outcomes for individuals facing the challenges of cancer. Self-compassion isn't merely a concept; it's a source of strength that can empower us to heal and improve our emotional well-being.
Reference:
Zhu, L., Yao, J., Wang, J., Wu, L., Gao, Y., Xie, J., Liu, A., Ranchor, A. V., & Schroevers, M. J. (2019). The predictive role of self-compassion in cancer patients' symptoms of depression, anxiety, and fatigue: A longitudinal study. Psycho-oncology, 28(9), 1918–1925. https://doi.org/10.1002/pon.5174