The Role Of Physiotherapy In Cancer Care
Posted by Manuela Boyle on 13 July 2023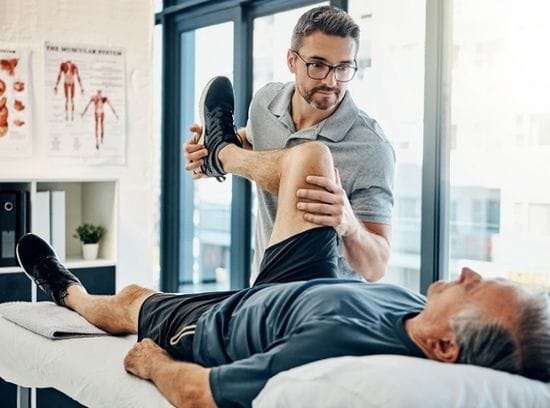 Physiotherapists have strong knowledge and skills to deal with many of the functional problems that result from cancer treatment.
The role of physiotherapy spans from cancer prevention to palliative and end-of-life care. Physiotherapeutic interventions offer a solution for many of the impairments experienced by patients living with and beyond cancer, such as declines in physical function and quality of life.
Specialised physiotherapeutic interventions can manage complex cancer-related side effects.
A study was performed by eleven physiotherapy experts in oncology between May and October 2021 by using PubMed, PeDro, and clinical guidelines databases. The search was divided according to the phases of the cancer journey: primary and secondary prevention, pre-habilitation, during cancer treatment, post-treatment cancer rehabilitation, long-term rehabilitation of people living after cancer, and advanced cancer. Conclusions: Physiotherapists play an increasingly important role in the multidisciplinary care of cancer survivors.
Many oncology physiotherapists have skills that can help to manage cancer-related impairments such as lymphoedema, functional decline, and cancer-related fatigue. Physiotherapists have strong knowledge and skills to deal with many of the functional problems that result from cancer treatment. Rehabilitation services, including physiotherapy, should be integrated at the point of diagnosis to assess an individual's baseline functional performance status and inform about the cancer care plan.
Our physiotherapists focus on early recovery, maintaining independence and improving physical functioning. They target specific problem areas, assist with symptom management and advise on strategies to manage long term change by providing exercises, hands on treatment and activity modification guidelines. Our physiotherapists are also skilled in providing treatment that will prevent complications before and after surgery.
Physiotherapists possess the necessary expertise to address functional challenges resulting from cancer treatment. Their involvement from prevention to palliative care ensures effective management of cancer-related impairments, enhancing the overall well-being of patients. Integrating physiotherapy and rehabilitation services early in the cancer journey optimises functional performance and supports individuals facing a cancer diagnosis and beyond.
Physiotherapists can help with many different issues. If you have pain, headaches, tight or sore muscles, stiff joints or are experiencing a limitation of movement or function, you may find a physiotherapist very helpful!