The beneficial role of Hypnosis during Cancer Treatments
Posted by Geoff Beaty on 28 June 2021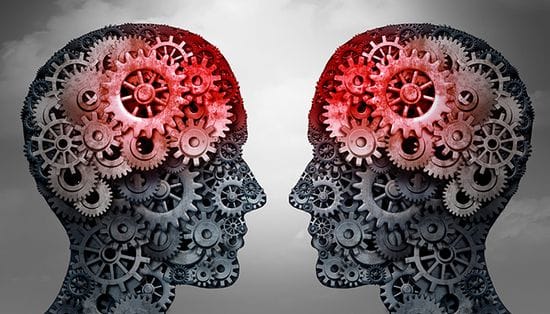 Hypnosis is an old practice and is mentioned in Hindu texts as "temple sleep" and by Avicenna (980-1037 AD) who wrote in The Book of Healing about the distinction between sleep and hypnosis. Despite its long history, hypnosis has had memorable runs of being stigmatized. One of the historical lightning-rod figures of hypnosis was Franz Anton Mesmer (1734-1815) who theorized that the benefits of hypnotic suggestions he saw in his practice were due to "animal magnetism". He was particularly well known for healing "hysterical conditions" or what we now refer to as psychosomatic illness. In fact, the less often used synonym for hypnosis (due to its association with magnetism), "mesmerism", originates from his work.
Over the past 15 years, several research groups have examined the impact of hypnosis on multiple patient outcomes when undergoing various medical procedures, including surgery
Hypnosis in these studies involved inducing surgical patients into a hypnotic state through deep breathing, guided imagery, and a focus on a floating sensation4. In a variety of surgical populations, patients induced into hypnotic relaxation during their procedure report significantly less anxiety and pain and request less analgesic medication than controls. Additionally, patients are more cooperative with providers and spend less time in the procedure room, which has resulted in reduced costs associated with medical procedures or, in the case of breast biopsy, neutral costs even with the addition of the extra staff member delivering the intervention. These studies have also demonstrated beneficial physiological responses to self-hypnosis, including decreased heart rate, lower blood pressure, and reduced cortisol. In addition to the above benefits, hypnosis has consistently been shown not to increase side effects or complications from medical procedures, whereas staff simply "being nice" or "empathic" as a control arm in several hypnosis studies actually increased side effects and complications.
Most of the studies have either been conducted prior to invasive surgical procedures, like breast cancer surgery, where patients are under general anesthesia, or during less invasive procedures, where the patients are conscious such as breast biopsy or bone marrow biopsy in children. For example, Montgomery, et al. found in a mixed population of women either undergoing hypnosis during biopsy or before lumpectomy surgery that the hypnosis group reported significantly less pain intensity. Furthermore, the hypnosis group used significantly less propofol and lidocaine pain medications than the control group and reported significantly less fatigue, discomfort, nausea, pain unpleasantness, and were less emotionally upset than the control group after the surgery was completed.
Given that there is a large evidence-base showing that patients who received hypnosis in multiple clinical settings have decreased medical costs (or net-even) and reduction in numerous patient reported symptom outcomes, the next question is why are we not utilizing hypnosis more frequently for surgical or diagnostic procedures? With hypnosis we have a proven, underutilized, and safe modality to help improve the patient experience. If we espouse the practice of evidence-based medicine, then it is time to start using hypnosis alongside the standard of care to improve the patient experience during the numerous medical procedures happening daily within our medical system.
References
Flory N, Salazar GM, Lang EV: Hypnosis for acute distress management during medical procedures. Int J Clin Exp Hypn 55:303-17, 2007
Montgomery GH, David D, Winkel G, et al: The effectiveness of adjunctive hypnosis with surgical patients: a meta-analysis. Anesth Analg 94:1639-45, table of contents, 2002
Schnur JB, Kafer I, Marcus C, et al: Hypnosis to manage distress related to medical procedures: A meta-analysis. Contemp Hypn 25:114-128, 2008
Schupp CJ, Berbaum K, Berbaum M, et al: Pain and anxiety during interventional radiologic procedures: effect of patients' state anxiety at baseline and modulation by nonpharmacologic analgesia adjuncts. J Vasc Interv Radiol 16:1585-92, 2005
Lang EV, Benotsch EG, Fick LJ, et al: Adjunctive non-pharmacological analgesia for invasive medical procedures: a randomised trial. Lancet 355:1486-90, 2000
Lang EV, Rosen MP: Cost analysis of adjunct hypnosis with sedation during outpatient interventional radiologic procedures. Radiology 222:375-82, 2002