Posted in Mental health
Posted by Geoff Beaty on 26 June 2021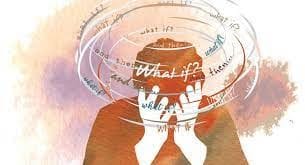 Anxiety disorders are one of the most common forms of mental illness during cancer treatments. A prescribed pharmaceutical medicine can mask the symptoms of mental health, without fully addressing the underlying causes of our anxiety issues. In order to restore ourselves to optimal health, we need to look at natural remedies for anxiety and the important relationship between our gut health and our mental health. What's the difference between experiencing anxiety and having an ...
Posted on 27 May 2021

Chronic illness in a family member can cause emotional distress throughout the family, and may impair the family's ability to support the patient. This may cause a situational crises for the family and is important to know how to manage the distress it may cause. Read the article review by The Journal of the Royal Society of Medicines about the impact of chronic diseases it has on the quality of life of carers, cargivers and patients. In further, they examine research on p...