Researchers uncover allergy-cancer connection
Posted by Manuela Boyle on 3 May 2021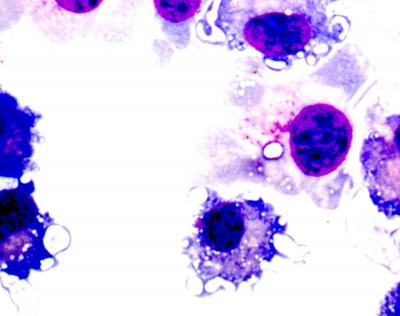 Recently published in the "Journal of Leukocyte Biology," the study was led by Daniel H. Conrad, Ph.D., member of the Cancer Cell Signalling research program at Massey demonstrated that histamine response is not only linked to inflammation but also plays a role in protecting tumours from the immune system. By blocking the production of histamine in animal models, the researchers could interrupt a process that promotes melanoma growth.
"This research is fascinating as it draws a connection between two diseases that aren't commonly linked: allergy and cancer," says Conrad. "However, it's important to realize that this connection is very novel, and further research is needed before we know if antihistamines can be used effectively in cancer therapies."
A histamine response is produced by mast cells, which are especially numerous in the nose, mouth, and blood vessels to help defend against pathogens and aid in wound healing. The researchers found that histamine induces the activation, survival, and proliferation of myeloid derived suppressor cells (MDSCs), which help promote tumour growth by suppressing the immune system.
We pride ourselves in tailoring our nutritious diets to respond to the needs of all our patients, especially those suffering from a number of various food allergies and sensitivities.
Reference:
Josephs DH, Spicer JF, Corrigan CJ, Gould HJ, Karagiannis SN. Epidemiological associations of allergy. IgE and cancer. Clin Exp Allergy. 2013;43:11101123.