Quick keto meals in 20 minutes or less: zucchini salmon fritters
Posted by Geoff Beaty on 20 June 2021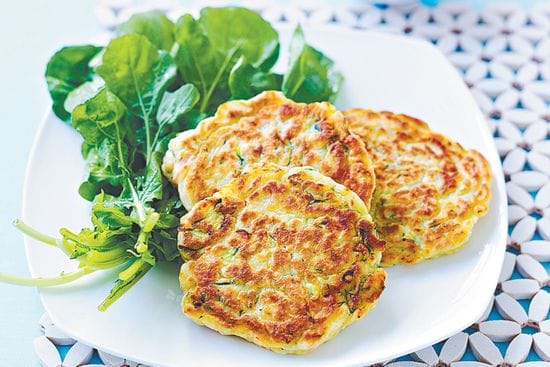 Zucchini salmon fritters
Ingredients

450 grams wilde salmon, boneless fillets
1 medium zucchini, grated
2 tbsp white onions, finely chopped
1 tbsp ground psyllium husk powder
1 egg
1 tsp salt and ½ tsp pepper
Homemade tartar sauce
1 tbsp mayonnaise
1 tbsp Greek yogurt
½ tbsp heavy whipping cream
2 tsp fresh horseradish
1 dill pickle, chopped
1 tbsp scallions, finely chopped
½ tbsp fresh dill, minced
2 tsp apple cider vinegar
salt and pepper
Instructions
In a large mixing bowl combine all the ingredients for the zucchini fritters.
Stir well with a wooden spoon until all ingredients, particularly salmon, are completely distributed. Break down any salmon lumps with a spoon. Set aside for a few minutes while you make tartar sauce.
Combine all the ingredients for the tartar sauce. Mix well.
Heat a frying pan on medium heat. Add a small amount of coconut oil. Add drop clumps of fritter mixture 1/3 cup each into the pan.
Press fritter lumps flat with the spoon. Pat together any fraying edges to make nice round fritters. Cook until golden on one side, then flip.
When cooked, keep warming in a 400°F (200°C) oven while you cook the whole batter.
Serve with tartar sauce and side salad or vegetable crudités.