Quercetin and Luteolin Improve the Anticancer Effects of 5-Fluorouracil
Posted by Manuela Boyle on 28 July 2021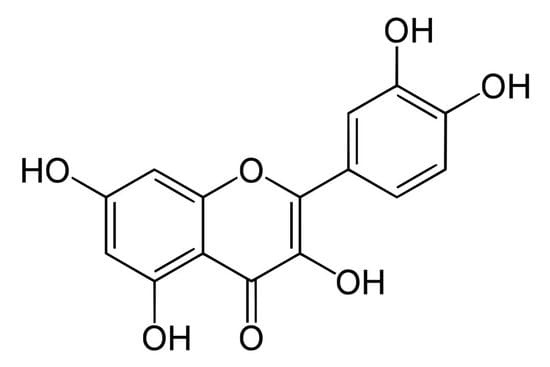 The aim of the study was to investigate the antitumor effects of quercetin and luteolin combined with 5-Fluorouracil (5-FU) in HT-29 human colorectal cancer cells.
Cell viability induced by quercetin, luteolin and combination of these compounds with 5-FU were determined by MTT assay, also Cell death detection Elisa assay and fluorescence microscopy were performed to investigate apoptotic effects.
The results indicated that quercetin, luteolin and combinations of these compounds with 5-FU inhibited the growth of HT 29 cells. VEGF amount significantly decreased by combined treatments. The study demonstrated that quercetin, luteolin and the combinations of these flavonoids with 5-FU, modulate the apoptotic pathways in HT-29 cells. The increase in p53, Bax, p38 MAPK, and PTEN gene expression levels compared to the control group was 1.71, 1.42, 3.26, and 3.29-fold with 5-FU+L treatment, respectively, while this increase was 8.43, 1.65, 3.55, and 3.54-fold with 5-FU+Q treatment, respectively.
In addition, when the anti-apoptotic Bcl-2, mTOR, and Akt gene expression levels were normalized as 1 in the control group, they were 0.28, 0.41, and 0.22 with 5-FU+L treatment, and 0.32, 0.46, and 0.39, respectively, with 5-FU+Q treatment.
These findings suggested that quercetin and luteolin synergistically enhanced the anticancer effect of 5-FU in HT 29 cells and may therefore minimize the toxic effects of 5-FU in the clinical treatment of colorectal cancer.
References
Quercetin and Luteolin Improve the Anticancer Effects of 5-Fluorouracil in Human Colorectal Adenocarcinoma In Vitro Model: A Mechanistic Insight. 2021 Nutrition and Cancer, DOI: 10.1080/01635581.2021.1900301