Probiotic Add-On Eased GI Symptoms of H. Pylori
Posted by Geoff Beaty on 21 June 2021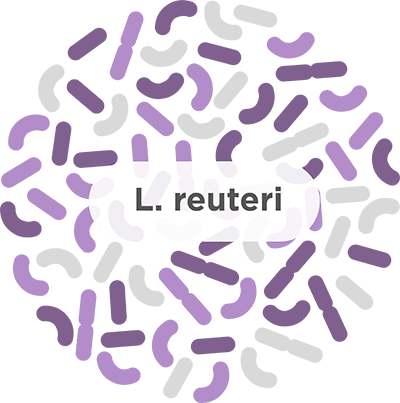 A recent randomized, controlled trial of 80 patients receiving H. pylori quadruple eradication therapy with bismuth demonstrated that adding L. reuteri for 1 month improved gastrointestinal symptom reduction to 42 percent of patients, compared with just 19 percent without the probiotic.
Among 80 patients receiving bismuth-containing quadruple eradication therapy, abdominal pain symptoms decreased in 42% of those given the probiotic (Lactobacillus reuteri) versus 19% with placebo (OR 0.27, CI 0.13-0.58, P<0.001), reported Blas José Gómez Rodríguez, MD, of Hospital Universitario Virgen Macarena in Sevilla, Spain, and colleagues. Moreover, there was a significant decrease in abdominal distention in the intervention group compared to the control group (25% vs 17%, respectively; OR 0.24, 95% CI 0.19-0.84, P<0.001), the authors wrote in the Spanish Journal of Gastroenterology.
Probiotics show promising results as therapy adjuvants, reducing associated adverse events.
Previous research has shown L. reuteri strains combined with triple antibiotic therapy to be useful in eradicating H. pylori infections in patients all over the world, and studies using quadruple therapy have shown successful eradication results, including a 2019 study from Thailand that reported a 96% H. pylori eradication rate after 14 days in connection with bismuth and L. reuteri.
References
Moreno Márquez C, et al "Randomized, double-blind, placebo-controlled clinical trial on the usefulness of probiotic Lactobacillus reuteri in bismuth-containing quadruple eradication therapy for infection with Helicobacter pylori" Rev Esp Enferm Dig 2021; DOI: 10.17235/reed.2021.7931/2021.