Potential Effects of Pomegranate Polyphenols in Cancer Prevention and Therapy
Posted by Manuela Boyle on 26 May 2021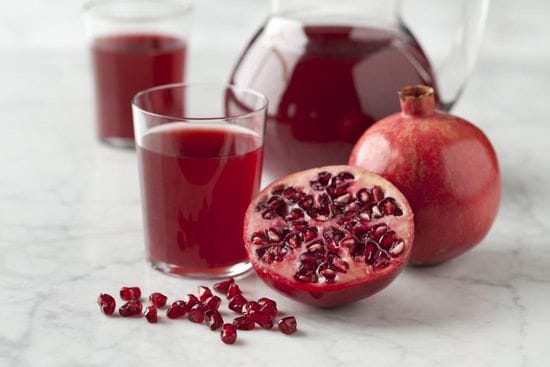 Vegetable and fruit consumption is inversely associated with cancer incidence and mortality . Currently, interest in a number of fruits high in polyphenolic compounds has been raised due to their reported chemopreventive and/or chemotherapeutic potential. Pomegranate (Punica granatum L.) has been shown to exert anticancer activity, which is generally attributed to its high content of polyphenols including ellagitannins, ellagic acid, and other flavonoids (quercetin, kaempferol, and luteolin glycosides).
Accumulating evidence suggests that pomegranate targets a broad spectrum of genes and proteins to suppress cancer growth and progression. The anticancer activity of pomegranate can be seen in a chemopreventive and/or chemotherapeutic approach.
Two primary mechanisms that have been reported are cell-cycle arrest and induction of apoptosis. Some authors have also found significant inhibition of other important mechanisms involved in cancer development such as angiogenesis and metastasis.
References:
H. Boeing, A. Bechthold, A. Bub et al., "Critical review: vegetables and fruit in the prevention of chronic diseases," European Journal of Nutrition, vol. 51, no. 6, pp. 637663, 2012.
N. P. Seeram, L. S. Adams, S. M. Henning et al., "In vitro antiproliferative, apoptotic and antioxidant activities of punicalagin, ellagic acid and a total pomegranate tannin extract are enhanced in combination with other polyphenols as found in pomegranate juice," Journal of Nutritional Biochemistry, vol. 16, no. 6, pp. 360367, 2005.