Intermittent Fasting and Cancer Treatments
Posted by Manuela Boyle on 23 April 2021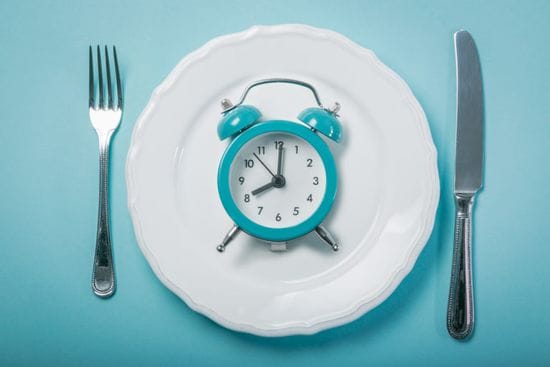 Cancer cells do not respond to the protective signals generated by fasting, leaving them vulnerable to both the immune system and cancer treatment.
Evidence-based research inclusive of randomised control trials and several other reports suggest that using a low-caloric (fast mimicking) diet for 2-5 days around chemotherapy was associated with greater tolerance to chemotherapy, resulting with less fatigue, weakness, and less gastro-intestinal issues. Fasting was well tolerated and reduced haematological toxicity with faster recovery of DNA damage in peripheral blood after chemotherapy. Most importantly, the low-caloric (fast mimicking) diet significantly reduced chemotherapy-induced DNA damage in T-lymphocytes. Weight loss was rapidly recovered with no evidence of malnutrition.
Breast cancer survivors who fasted for least 13 hours overnight had a 36% reduction in the risk of recurrence and were 21% less likely to experience breast cancer related mortality. Fasting to prevent chemotherapy-induced tumour shrinkage.
The randomised control trial found that a 90-100% tumour-cell loss was more likely to occur in patients using the caloric controlled (fast mimicking) diet. It increases resistance to chemotherapy in normal but not cancer cells and promote regeneration in normal tissues, which could help prevent detrimental and potentially life-threatening side effects of cancer treatments.
Controlling caloric intake for up to five days may reduce side effects from treatment, without causing chronic weight loss or interfering with the therapeutic effect of treatment. It may even enhance the effects of chemotherapy.
References:
Ravussin E, Redman LM, Rochon J, Das SK, Fontana L, Kraus WE, et al. A 2-year randomized controlled trial of human caloric restriction: feasibility and effects on predictors of health span and longevity. J Gerontol A Biol Sci Med Sci. 2015;70(9):10971104. doi: 10.1093/gerona/glv057.
De Lorenzo MS, Baljinnyam E, Vatner DE, Abarzua P, Vatner SF, Rabson AB. Caloric restriction reduces growth of mammary tumors and metastases. Carcinogenesis. 2011;32(9):13811387. doi: 10.1093/carcin/bgr107.