How can you get more magnesium into your diet?
Posted by Geoff Beaty on 23 June 2021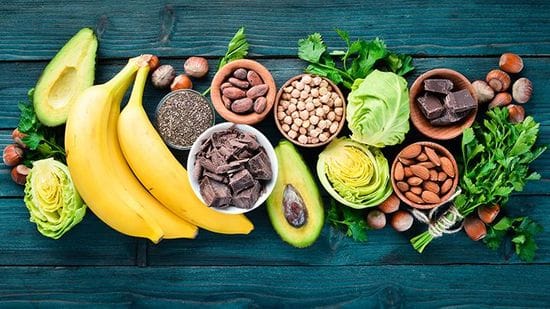 Magnesium is naturally present in many foods, added to other food products, available as a dietary supplement, and present in some medicines (such as antacids and laxatives).
It is widely found in both plants and animal-sourced foods. The richest sources are seeds and nuts, but whole grains, beans, and leafy green vegetables are also relatively rich sources.
Some good sources of magnesium include:
almonds
pumpkin seeds
dark chocolate
peanuts
popcorn
spinach
artichokes
flaxseeds
sunflower seeds
chia seeds
cocoa
coffee
cashews
hazelnuts
oats
kelp
wheat bran
wheat germ
almonds
cashews
buckwheat
brazil nuts
pecans
millet
bananas
salmon
swiss chard
walnuts
rye
tofu
soy beans
brown rice
figs
dates
prawns
avocado
parsley
beans
barley
dandelion greens
garlic