FLOURLESS RASPBERRY CAKE WITH PINK ROSE PETALS
Posted by Manuela Boyle on 26 December 2021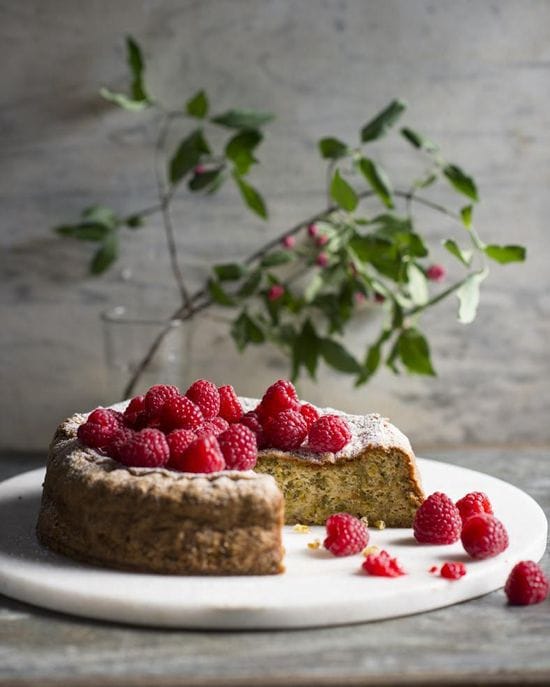 Shades of pink have filled the month of October in honour of Breast Cancer Awareness, and we invite you to join us in the fight against breast cancer to raise awareness and funds for all women and men that are affected by the disease.
This recipe can be replicated during the Christmas holiday period
Ingredients
200g fresh raspberries
12 eggs
400g xylitol
500g almond meal
2 tsp baking powder
¼ tsp pink salt2 tbsp lemon juice, strained
GARNISH
Seeds of 1 pomegranate or can replace with Pomegranate Pearls
2 tbsp dried rose petals
2 tbsp pistachio slivers, lightly toasted
METHOD
Preheat the over to 180°C/160°C fan-forced. Butter a 25-centimetre round cake tin and sprinkle it with almond meal, flour or gluten-free flour if required.
Pulse the raspberries in a food processor until they are a fine puree. In a large bowl, whisk the eggs and xylitol together. Add the raspberry pulp and mix thoroughly. Add the almond meal, baking powder and salt, and combine thoroughly.
Leave the Batter to rest for 10 minutes, then pour it into the prepared tin and bake for 1 hour, or until a skewer inserted in the middle comes out clean. Remove from the oven and cool on a rack.
Gradually adding more lemon juice as necessary to achieve a drizzling consistency.
Decorate with the pomegranate seeds, rose petals and pistachio slivers.
Best eaten same day but can last overnight if kept in a cool, dark place. Do not refrigerate.