Does Zinc Really Help Treat Colds?
Posted by Manuela Boyle on 11 November 2021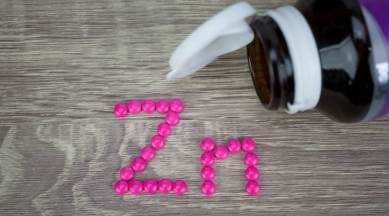 A new study published in BMJ Open adds to the evidence that zinc is effective against viral respiratory infections, such as colds.
A team of researchers from the Western Sydney University's NICM Health Research Institute, New South Wales, Australia conducted a meta-analysis of 28 randomised controlled trials (RCTs).
They searched 17 English and Chinese databases to identify the trials and then used the Cochrane rapid review technique for the analysis.
The trials included 5446 adults who had received zinc in a variety of formulations and routes — oral, sublingual, and nasal spray.
The researchers separately analysed whether zinc prevented or treated respiratory tract infections (RTIs)
Oral or intranasal zinc prevented five RTIs per 100 person-months (95% CI, 1 – 8; numbers needed to treat, 20).
There was a 32% lower relative risk (RR) of developing mild to moderate symptoms consistent with a viral RTI.
Use of zinc was also associated with an 87% lower risk of developing moderately severe symptoms (incidence rate ratio, 0.13; 95% CI, 0.04 – 0.38) and a 28% lower risk of developing milder symptoms.
The largest reductions in RR were for moderately severe symptoms consistent with an influenza-like illness.
Symptoms resolved 2 days earlier with sublingual or intranasal zinc compared with placebo (95% CI, 0.61 – 3.50; very low-certainty quality of evidence).
There were clinically significant reductions in day 3 symptom severity scores but not in overall symptom severity.
Participants who used sublingual or topical nasal zinc early in illness were 1.8 times more likely to recover before those who used a placebo.
Reference:
Hunter J, Arentz S, Goldenberg J, et alZinc for the prevention or treatment of acute viral respiratory tract infections in adults: a rapid systematic review and meta-analysis of randomised controlled trialsBMJ Open 2021;11:e047474. doi: 10.1136/bmjopen-2020-047474