Combo of Insufficient Sleep and Physical Activity Tied to Mortality Risks
Posted by Geoff Beaty on 9 July 2021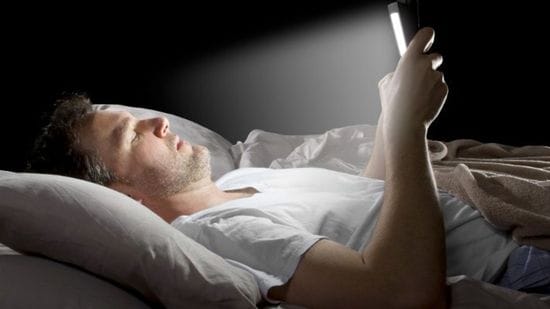 Sedentary people who also sleep poorly have a significantly higher risk of all-cause, cardiovascular disease and cancer mortality than those with just one of these risk factors or neither, a UK study suggests.
Researchers examined data on 380,055 participants (mean age 55.9 years) in the UK Biobank study who had baseline data on moderate to vigorous physical activity (MVPA) as well as composite sleep scores based on chronotype, sleep duration, insomnia, snoring, and daytime sleepiness. Researchers created 12 different categories of combined physical activity and sleep from this data, ranging from one extreme of poor sleep and no MVPA to the other extreme of healthy sleep and high levels of MVPA.
At baseline, none of the participants had a history of cardiovascular disease or cancer. After an average follow-up period of 11.1 years, there were a total of 15,503 deaths from all causes, including 4,095 fatalities from cardiovascular disease and 9,064 from cancer.
Compared the healthiest extreme - healthy sleep and the highest MVPA - individuals with poor sleep and no MVPA were significantly more likely to die from all causes (hazard ratio 1.57), cardiovascular disease (HR 1.67), and cancer (HR 1.45).
"We found that physical inactivity amplified the health risks of poor sleep in a synergistic way, this means that the combined mortality risk from physical inactivity and poor sleep was larger than the sum of the independent risks of poor sleep alone plus physical inactivity alone," said senior study author Emmanuel Stamatakis, a professor of physical activity, lifestyle and population health at the University of Sydney in Australia.
"This is not surprising considering that poor sleep and physical inactivity work on similar cardiovascular and metabolic pathways," Stamatakis said by email. "For example, we know that both short sleep and physical inactivity cause metabolic and endocrine dysfunction, increase systemic inflammation, and cause stimulation of the sympathetic nervous system."
Participants' activity levels were sorted into four categories based on World Health Organization exercise guidelines using Metabolic Equivalent of Task (MET) minutes: no MVPA, low MVPA (1 to less than 600 MET minutes/week), medium MVPA (600 to 1,199), or high MVPA (1200 or more).
Overall, 223,445 (59%) participants were in the high-MVPA group; while 57,771 (15%) were in the medium group; 39,298 (10%) were in the low group; and 59,541 (16%) were in the no-MVPA group.