Combinational Anti-tumor Effects of Chemicals from Paeonia lutea Leaf Extract in Oral Squamous Cell Carcinoma Cells
Posted by Manuela Boyle on 26 December 2021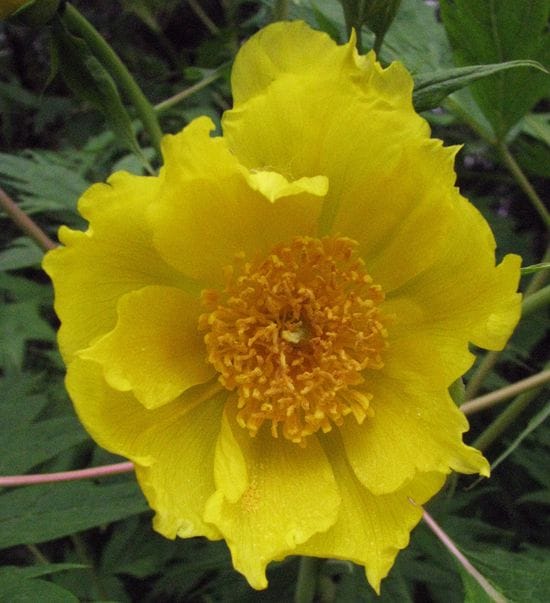 Squamous cell carcinoma (SCC) is one of the most common cancers of the head and neck region worldwide and is generally treated surgically in combination with radiotherapy and/or chemotherapy. However, anticancer agents have numerous serious side effects, and alternative, less toxic agents that are effective as chemotherapeutics for SCC are required.
The Paeoniaceae family is widely used in traditional Chinese medicine. We examined methanol and butanol extracts of Paeonia lutea ( P. lutea ) leaves for their potential as an anticancer agent. Both extracts decreased the proliferation of SCC cells, induced apoptotic cell death, and modulated migration, adhesion, chemotaxis, and haptotaxis in an extracellular matrix- (ECM-) dependent manner due to altered expression of several integrin subunits.Three chemicals were identified in P. lutea leaves using high performance liquid chromatography: gallic acid methyl ester (GAME), pentagalloyl glucose (PGG) and paeoniflorin (PF). Both GAME and PGG significantly suppressed cell proliferation, and their combined effects were synergistic, while the effect of PF was minimal.
The results suggest that the extracts may hold promise for preventing cancer metastasis.
Reference:
Nakamura S, Mukudai Y, Chikuda J, Zhang M, Shigemori H, Yazawa K, Kondo S, Shimane T, Shirota T. Combinational Anti-tumor Effects of Chemicals from Paeonia lutea Leaf Extract in Oral Squamous Cell Carcinoma Cells. Anticancer Res. 2021 Dec;41(12):6077-6086. doi: 10.21873/anticanres.15427. PMID: 34848462.