Can an app save you from cancer?
Posted by Manuela Boyle on 7 June 2021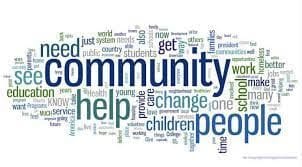 Can an app save you from cancer?
Google have recently revealed plans to roll out an artificially intelligent, medically approved search engine for your skin that could name a rash or issue a warning about a suspicious mole. But while experts have largely welcomed its move, they also warn there could be unintended side effects for patients and doctors who rely on technology for a diagnosis.
Chief health officer, Dr Karen De Salvo says it was created to help address the almost 10 billion Google searches about skin, nail and hair conditions every year and a shortage of specialists in the field. Google's "AI-powered dermatology assist tool" will be an addition to its search engine, available through the web browser on your smartphone, and will ask users to snap and upload three photos of a mole, freckle, lesion or rash. De Salvo says it would then compare the photos to a database of skin issues and deliver guidance.
The Advertiser; 04/06/2021; Page 33; The Daily Telegraph; 04/06/2021; Page 33; The Courier Mail; 04/06/2021; Page 31