Bladder Cancer: News and Updates
Posted by Manuela Boyle on 20 June 2021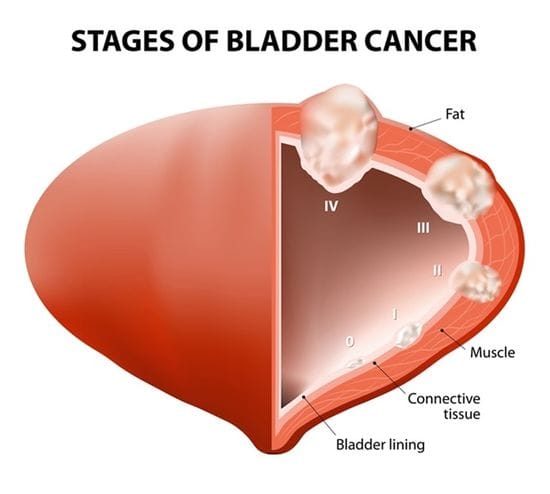 Maintenance Treatment with Bavencio a New Standard of Care for Patients with Advanced Bladder Cancer

Bladder cancer is the fourth most common cancer type in men, but many new therapies are now being used.It typically begins in the inner lining of the bladder, the organ that stores urine after it passes from the kidneys. Most bladder cancers are caught early, when treatments are highly successful and the disease has not spread beyond the bladder.
STAGES OF BLADDER CANCER:
Stage 0: Cancer stays in the inner lining.
Stage I: Cancer has spread to the bladder wall.
II: Cancer has reached the muscle of the bladder wall.
III: Cancer has spread to fatty tissue around the bladder.
Stage IV: Cancer has spread to the pelvic or abdominal wall, lymph nodes, or distant sites such as bone, liver, or lungs.
Interim analysis of the phase 3 JAVELIN Bladder 100 trial showed that maintenance therapy with the PD-L1 inhibitor Bavencio (avelumab) plus best supportive care significantly prolonged survival compared with the current best supportive care alone in patients with advanced urothelial carcinoma, the most common type of bladder cancer, that did not progress (get worse) after treatment with first-line platinum-based chemotherapy.
Watch this video:
https://www.youtube.com/watch?v=Zq08i1v6U4c - Bladder Cancer: The Basics | Johns Hopkins Greenberg Bladder Cancer Institute