Berberine Enhances Chemo-sensitivity and Induces Apoptosis
Posted by Manuela Boyle on 21 March 2021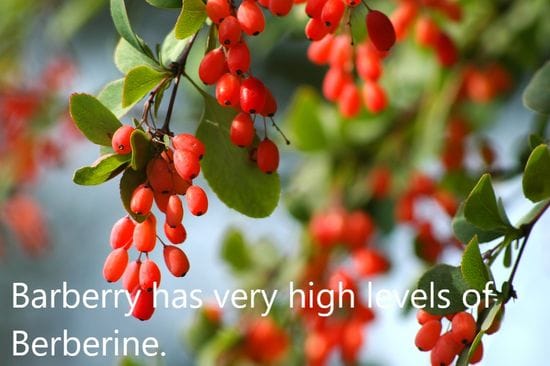 Alkaloids are used in traditional medicine for the treatment of many diseases. These compounds are synthesised in plants as secondary metabolites and have multiple effects on cellular metabolism. Among plant derivatives with biological properties, the isoquinoline quaternary alkaloid berberine (BBR) possesses a broad range of therapeutic uses against several diseases. In recent years, BBR has been reported to inhibit cell proliferation and to be cytotoxic towards cancer cells. Based on this evidence, many derivatives have been synthesised to improve berberine efficiency and selectivity; the results so far obtained on human cancer cell lines support the idea that they could be promising agents for cancer treatment.
Berberine was shown to be effective in inhibiting cell proliferation and promoting apoptosis in various cancerous cells. Some signalling pathways affected by berberine, including the MAP (mitogen-activated protein) kinase and Wnt/-catenin pathways, are critical for reducing cellular migration and sensitivity to various growth factors. A review by Kaboli et al., (2014) discussed recent studies and considered the application of new prospective approaches based on microRNAs and other crucial regulators for use in future studies to define the action of berberine in cancer.
In another study, Pan et al., (2017) investigated the chemo-sensitive effect of different dosages berberine on drug-resistant human breast cancer MCF-7/MDR cell in vitro and in vivo, and the mechanisms underlying AMPK activation on Doxorubicin (DOX) chemosensitivity. Their results showed that berberine could overcome DOX resistance in dose-orchestrated manner. Gastric cancer is one of the most common malignancies ranks as the second leading cause of cancer-related mortality in the world. Cisplatin (DDP) is commonly used for gastric cancer treatment, whereas recurrence and metastasis are common because of intrinsic and acquired DDP-resistance. In this study, Kou et al., (2020) established that berberine could concentration-dependently inhibit the cell viability of BGC-823 and SGC-7901 cells; while the inhibitory effects of berberine on the cell viability were largely attenuated in the DDP-resistant cells.
In their study, Liu et al., (2013) investigated whether berberine could modulate the sensitivity of ovarian cancer cells to cisplatin and explored the mechanism. The cisplatin-resistant SKOV3 cells that were incubated with berberine combined with cisplatin had a signicantly lower survival than the cisplatin alone group and enhanced cisplatin-induced apoptosis.
The ability to treat glioblastoma (GBM) using the chemotherapeutic agent temozolomide (TMZ) has been hampered by the development of therapeutic resistance. In this study, searchers reassessed the ability of the isoquinoline alkaloid berberine to alter GBM TMZ resistance using two different TMZ-resistant cell lines to mimic a physiologically relevant GBM experimental system. The findings by Qu et al., (2020) demonstrate that berberine is an effective method of increasing the sensitisation of GBM cells to TMZ treatment in a manner that is dependent upon the ERK1/2-mediated induction of autophagy, thus making berberine a potentially viable therapeutic agent for GBM treatment.
More studies confirm that a therapeutic level of berberine provides a powerful strategy to identify potential anti-cancer effects.
References
1. Berberine, an Epiphany Against Cancer. Molecules 2014, 19, 12349-12367. https://doi.org/10.3390/molecules190812349
2. Targets and mechanisms of berberine, a natural drug with potential to treat cancer with special focus on breast cancer. European Journal of Pharmacology. Volume 740. 2014 Pages 584-595. https://doi.org/10.1016/j.ejphar.2014.06.025
3. An Insight Into the Molecular Mechanism of Berberine Towards Multiple Cancer Types Through Systems Pharmacology. Front. Pharmacol., 06 August 2019 | https://doi.org/10.3389/fphar.2019.00857
4. Berberine Improves Chemo-Sensitivity to Cisplatin by Enhancing Cell Apoptosis and Repressing PI3K/AKT/mTOR Signaling Pathway in Gastric Cancer. Front. Pharmacol., 09 December 2020 | https://doi.org/10.3389/fphar.2020.616251
5. Berberine sensitizes ovarian cancer cells to cisplatin through miR-21/PDCD4 axis, Acta Biochimica et Biophysica Sinica, Volume 45, Issue 9, September 2013, Pages 756762, https://doi.org/10.1093/abbs/gmt075
6. Berberine reduces temozolomide resistance by inducing autophagy via the ERK1/2 signaling pathway in glioblastoma. Cancer Cell Int 20, 592 (2020). https://doi.org/10.1186/s12935-020-01693-y