Acupuncture Reduces Chemotherapy Induced Peripheral Neuropathy In Cancer Patient Trial
Posted by Manuela Boyle on 5 November 2021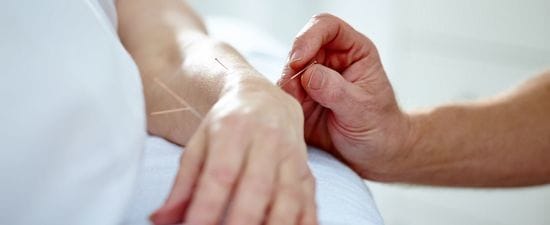 Chemotherapy-induced peripheral neuropathy responds to acupuncture due to its neuromodulatory effects.
The clinical characteristics of peripheral neuropathy include tingling, burning sensation, sensitive to stimulation, pain induced by a normally innocuous stimulation, and decreased physical activity.
Some patients also experience motor symptoms, such as dropping items, splaying fingers, and inability to complete normal daily activities.
Some patients may even withdraw from chemotherapy or receive reduced doses, which decreases the treatment efficacy.
Accordingly, multi-integrated therapies are used in these populations, such as fish oil, vitamin B, glutamine, and acupuncture, all of which have been reported to show some benefit in reducing peripheral neuropathy.
Acupuncture, which has drawn researchers' attention in recent years, is widely accepted for its safety.
In Chinese medicine theory, acupuncture works by regulating the imbalance of meridians, promoting the Qi (energy) over our body; in western medicine, acupuncture has been shown to work by adjusting neurophysiologic and neurohormonal activity.
Although the interpretation of how acupuncture works varies by cultural context, researchers agree on its potential to alleviate some symptoms that are hard to control with conventional treatment.
According to traditional Chinese medicine, peripheral neuropathy happens when there's a blockage of energy (called qi) and blood in the body. If qi and blood don't flow freely, our cells and tissues don't receive the nourishment they need.
Acupuncture is really good at restoring blood flow and stimulating the body's nerve pathways. It can also help with nerve regeneration and preservation.
Indeed, studies show that acupuncture is an effective treatment for peripheral neuropathy, with fewer side effects than medications. The idea is to prevent disease by keeping the nerves active and engaged.
References
Chien, T. J., Liu, C. Y., Fang, C. J., & Kuo, C. Y. (2019). The Efficacy of Acupuncture in Chemotherapy-Induced Peripheral Neuropathy: Systematic Review and Meta-Analysis. Integrative cancer therapies, 18, 1534735419886662. https://doi.org/10.1177/1534735419886662