A Functional Medicine Approach to Cancer
Posted by Manuela Boyle on 4 July 2021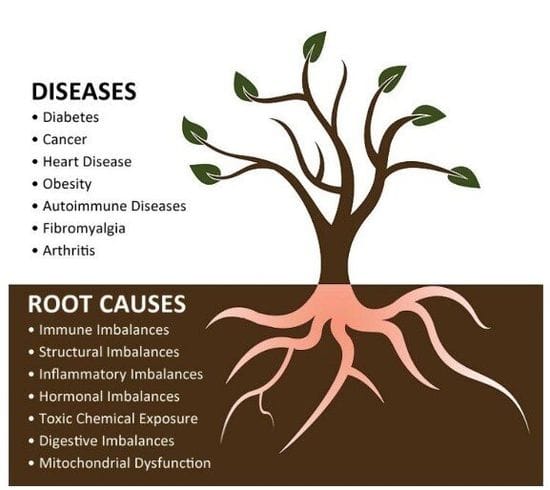 Functional medicine empowers patients and practitioners to achieve the highest expression of health by working collaboratively to address the root causes of disease. It is an emerging, personalized model of diagnosis and treatment that better addresses the need to prevent and manage chronic disease. In a word, it is the medicine of WHY, not WHAT.
Functional Medicine doctors are like soil farmers. They create a healthy soil, so pests can't come and weeds can't flourish. A healthy soil means disease can't take hold.
So with cancer, a Functional Medicine practitioner would say that yes, we still need radiation and other conventional approaches, but what else can we do? How can we properly cultivate a healthy soil?
Cancer results because of in an imbalance in the system. So many people are walking around with tumors and don't know it. We can do something to prevent them from growing by maintaining a healthy soil.
Instead of dividing everything into diseases and labels, emerging science points to a different way of thinking about diseases. Rather than divide the body into organs, Functional Medicine approaches disease as a systemic problem, and we have to treat the system, not the symptom; the cause, not the disease. This completely redefines the whole notion of disease. The landscape of illness is changing.
How we label cancer is no longer synced up with what we know about the origins of cancer or the fact that two people who have cancer with the same namelike breast cancercan have two completely different diseases which require different treatments. Just because you know the name of your disease doesn't mean you know what's wrong with you or what to do about it.
Classifying tumors by body site lung, liver, brain, breast, colon, etc. misses the underlying causes, mechanisms, and pathways involved in a particular cancer. What's more, it gives us no information about how it manifested in a given patient. Two people with cancers in different parts of the body may have developed it for the same reasons.
Simimilarly, two people with cancers in the same part of the body may have developed it for different reasons. A patient with prostate cancer and one with colon cancer may have more in common with each other than two patients who have colon cancer.
We need to look under the hood and find out what caused the illness to begin with.
Cultivating a Healthy Soil
Numerous things can contribute to cancer. Studies show diet, exercise, thoughts, feelings, and environmental toxins all influence the initiation, growth, and progression of cancer.If a nutrient-poor diet full of sugar, lack of exercise, chronic stress, persistent pollutants, and heavy metals can cause cancer, could it be that a nutrient-dense, plant-based diet, physical activity, changing thoughts and reactions to stress, and detoxification might treat the garden in which cancer grows?
In other words, treat the soil, not the plant. It is a foundational principle of sustainable agriculture, and of sustainable health.
We can enhance immune function and surveillance through dietary and lifestyle changes, as well as nutrient and phytonutrient therapies. We can facilitate our body's own detoxification system to promote the elimination of carcinogenic compounds. We can improve hormone metabolism and reduce the carcinogenic effects of too much insulin (more on that in a minute) from our high sugar and refined carbohydrate diet.
We can also alter how our genes are expressed by changing the inputs that control that expression: Diet, nutrients, phytonutrients, toxins, stress, and other sources of inflammation. And we can focus on less divisive and more generative thoughts that, in turn, create more up.